The V6 GOLD Edition HotEnd
\nTo celebrate the E3D V6?s third birthday we wanted to do something special to show off the HotEnd that spawned a whole ecosystem. More than just bling, the Gold edition V6 has been upgraded with some of the very best components available from E3D, at a lower price point than purchasing components individually. We upgraded the following stock components for the best we sell in order to create the bacon of HotEnds:
\n
\n
---
\n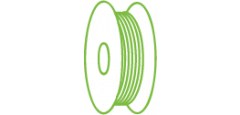 Golden Heat Sink
\n
We?ve blinged up the heat sink with gold anodising, so that everyone can see from 10 yards away that you are a fancy individual who will only accept the best of the best in HotEnd technology.
\n
\n
\n
---
\n
\n
Heater Block
\n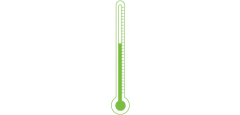 We?ve switched the aluminium heater block for a plated copper-alloy block, again increasing heat transfer to the filament and reducing the chance of filament goo sticking to it. This reduces the need for a sock, so that you can show off the shiny engraving.
\n
\n
\n
---
\n
\n
Nozzle
\n
The standard brass nozzle has been swapped in favour of hardened steel. Whereas brass nozzles can be worn down and even ruined by abrasive materials, hardened steel will last a lifetime. If you print with carbon fibre, filled filaments, or even glow in the dark filament then these nozzles are a must.
\n
\n
\n
---
\n
\n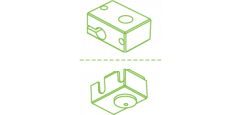 \n
Heater Cartridge
\n
We?ve swapped standard heaters for our upcoming high precision, quick release heater cartridges. Spot-on physical dimensions and electrical specifications guarantee perfect performance. Quick release also makes tinkering with your HotEnd a doddle.
\n
\n
\n
---
\n
\n
Fan Duct
\n
A clear, molded plastic fan duct shows off the beautiful golden heatsink to its very best.
\n
\n
\n
---
\n
\n
PTFE Guide
\n
We?ve upgraded the standard PTFE guide to High Tolerance Capricorn PTFE Tubing. This new bowden tubing has a tight diameter and much-reduced friction, giving smoother, more accurate extrusion.